Analyze need
and pricing

Materials and realization

Cleaning
and finish

---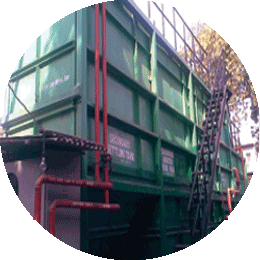 Packaged Sewage Treatment Plant
Envo Projects Product
Envo Projects is well known name in the field of Environmental industry & also a manufacturer of Compact Sewage treatment Plant and Effluent Water Treatment Plants, Our Plant is a complete unit, pre-piped, pre-wired and ready to install. Our well trained professionals assure that these products are in accordance with the international standards of quality and pollution Control board norms.
---
Solid Waste Management (SWM) - Packaged BIO Gas Plant, Organic Waste Composter
Envo Projects Product
Biogas can be produced by anaerobic digestion or fermentation of biodegradable materials such as biomass, manure, sewage, municipal waste, green waste and energy crops. The biogas produced from a digester is comprised primarily of methane, carbon dioxide and other trace gases. This bio gas can be used as fuel or can be used for electricity generation.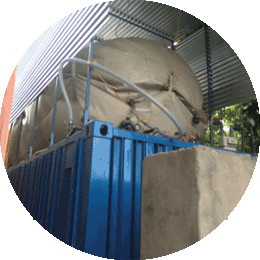 ---
Need more informations about our offer?

---
Iron, Fluoride Cum Arsenic Removal Filter (IFA)

Iron removal plants can be based on different filtration media, depending on the iron and manganese concentration, the oxygen level, CO2 content and hardness of the water.This filter is based of different filtering media depending on the iron, fluoride & arsenic concentration.

Sewage Treatment Plant

Sewage treatment is the process of removing contaminants from wastewater, primarily from household sewage. It includes physical, chemical, and biological processes to remove these contaminants and produce environmentally safe treated wastewater (or treated effluent).

Effluent treatment plant ETP

Effluent Treatment Plant: Design, construction, installation, Operation And maintenance of Effluent Treatment Plant (ETP) is carried out by us on turn key basis. We have installed ETP for all kinds of industrial waste water like Tannery, Paper Mill, Slaughter House, Brewery, Car Service Station, Hotel, Restaurant, Cloth Dying Unit, Oily Waste, Food Processing Waste, Sugar Mill, Tea Industry and many various others Industrial Waste Water.